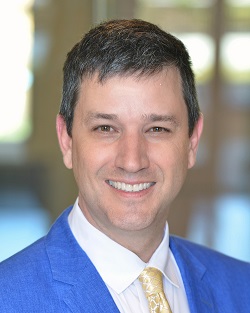 Shawn is a consummate salesman who Grew up in upstate New York and moved to Hilton Head Island South Carolina in his early 20's. Shawn started his boyhood dream of becoming an airplane pilot and worked hard in various restaurants, and saved his money for pilot lessons in Ridgeland, South Carolina from a former Vietnam Veteran Helicopter pilot. Shawn took his first solo flight after a short 8 hours of in-flight lessons! Soon thereafter, in 1993 he was ready to move from this small barrier island and had his eye on Atlanta and the upcoming 1996 Olympic Games.
Shawn moved to Midtown Atlanta and has successfully navigated the sales environment through all of his endeavors… from waiting tables, to interior and exterior design businesses and Business Brokerage firms. It has always been about developing successful habits, and sticking with them for each project, service and client. Shawn has built several very successful businesses using these habits and each one attributed to his success in real estate.
In the late 1990's Shawn started a tiny print advertising business with very little funding all on his own called AREA Printing. This company was Shawn's entrance into the Atlanta Real Estate sector, as AREA Printing was founded as a competitor to Brandon's Printing; a flyer printing and distribution service for real estate agents. AREA Printing (which was an acronym for Atlanta Real Estate Advertising) started with designing and printing Color and black/white Real estate flyers for realtors who were advertising their listings, and needed them delivered to the mailboxes of other realtors' individual offices all over Atlanta. Soon, agents were asking for more print media such as postcards, business cards, banners and more. Very quickly, AREA Printing became AREA Printing & Design, and Shawn purchased Heidelberg printing presses and Mail-house addressing machines, large format printers, folding machines and more. Brandon's Printing eventually went out of business, and AREA Printing & Design thrived.
In addition to his eye for color as a direct result of the printing and design firm, Shawn started his own Interior design company and luckily, his first client was a Grammy award winning music producer, and this business grew very fast. Appearing on several television shows both here and in the Los Angeles area, Shawn was able to showcase his talents for interior and exterior design to a broad audience. All of these previous business ventures have been a tremendous advantage for him and his clients. In fact, many of Shawns real estate clients call on him for design ideas, color suggestions, layout, etc., for the homes that they purchase from him. Shawn has always viewed his clientele as friends and family and stay's in touch with them long after the house closing.
Shawn continues developing his real estate skills, and is adamant about continuing education to perfect his craft. Shawn has acquired several designations such as Certified Negotiation Expert(CNE), Certified Business Broker(CBB) and Associate Broker(AB) and is an Accredited Buyers Agent (ABR) in addition to his Georgia State real estate license.
Drone photography and video production is another hobby that Shawn has embraced and he owns multiple high end drones and photography equipment that he uses to market his listings and customize he real estate websites. These services allow Shawn to further immerse himself into the quality that he demands for his clients and makes his listings stand above and beyond his competition, because he has complete control over his vision for marketing materials, and has nobody else to blame for unsuccessful marketing campaigns. In fact, with most of Shawn's listings, where he is selling and marketing his listings, he also finds the buyer! This is a huge advantage to his clients, and provides a cost savings as well. Shawn feels strongly that this approach puts him way ahead of other agents that simply post their listing on the MLS and then wait for another agent to bring a buyer to them.
Shawn has worked with a couple of other smaller first that he felt didn't provide the full service that he feels is needed in this day and time. Shawn joined the Keller Williams Atlanta Midtown office since late 2015 and continues to improve his skills and client-centric approach. Thanks to his exceptionally loyal clientele, personal referrals and repeat business from his family of prior business, Shawn looks forward to helping new clients, new friends and even better days ahead for everyone involved his business.